A New Vision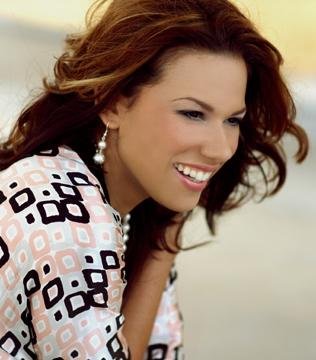 God gave me a new Vision for this ministry at the beginning of Jan. 2015 and it revolves around this Website- MelodieJoyMusic.com!
Purpose
We are the Premiere & EXCLUSIVE place to purchase Melodie Joy merchandise, including but not limited to- Digital/Physical Albums, Singles, T-Shirts and more!
We'll be expanding our Services by including Live Streaming Concerts, Workshops, Google Hangouts, and more, as we grow!
This is just the beginning….
Proceeds Go Toward Foundations & Organizations
The best part is…. I have affiliated myself with a few Foundations & Organizations whose purpose is to Raise Funds to help their Community. One of which is close to my heart because it was founded for my Best Friend after he past away. It's called "The Danny Rivera Foundation"! The Danny Rivera Foundation is designed to supply kids with Scholarships for the Performing Arts Programs.
My most recent Single "Breathe / Vivir" is also Affiliated with "The Orphan Song Project", designed to educate African Orphans.
#TeamMelodieJoy at Melodie Joy Music Inc., is always looking for more opportunities to partner up with. You can have confidence knowing that your contributions made on this website go back into your communities! Thank you in advance for giving your best financial support toward each purchase.
I appreciate your support so much! You play a valuable part in bringing Love, Hope, and Purpose back into our communities. It starts with one…YOU!
__________________________
Dios me ha dado una nueva visión desde el principio de este año Enero 2015 sobre
esta Pagina de Web- MelodieJoyMusic.com
Propósito
¡Somos el único recurso exclusivo que tendrá material de Melodie Joy, incluyendo pero no limitado a- Discos Físicos/Digitales, Camisetas y mas¡ ¡Estaremos expandiendo nuestro servicios incluyendo Conciertos por Web, Talleres, Google Hangouts, y mas¡ Solo es el comienzo…Las Donaciones irían hacia Fundaciones y Organizaciones La mejor parte es… Estoy afiliada a varias Fundaciones y Organización con el propósito de ayudar a levantar fondos para la comunidad. Una de esas Fundaciones es muy cerca de mi corazón porque fue creada en nombre de mi mejor amigo que falleció. El nombre de esta Fundación es "The Danny Rivera Foundation" y esta diseñada para proveer Becas para estudiantes en los Programas de Artes.Mi mas reciente sencillo "Vivir / Breathe" esta afiliado con "The Orphan Song Project" diseñado para educar niños huérfanos de África.#TeamMelodieJoy en con junto con Melodie Joy Music Inc., siempre esta en busca de mas oportunidades para asociarse. En toda confianza puedes saber que las donaciones que hagas a través de esta Pagina de Web, una porción irá de regreso a sus comunidades. Le doy las gracias por adelantado por dar su mejor donación hacia cada compra. ¡Aprecio de todo corazón su apoyo¡ Tomas una parte súper importante llevando Esperanza, Amor y Propósito de vuelta a nuestras comunidades. ¡Empieza con…UNO¡
Melodie Joy